Vampires, werewolves, and witches exist: you're one of them. And you've been breaking the rules…
Keep the delicate peace, face your elder's wrath, or both, in Group Chat of the Damned by Jeremy Forbing, part one of MoonLite, and playable with Cortex Lite. It all premieres in Xine One!
---
What's a better fit for "beginnings" than character creation? Jeremy served up a character creation process for vampires, werewolves, and witches primed to be dropped directly into all sorts of urban horror mayhem and drama.
I don't know about you, but I spent a lot of my formative gaming years in a certain World that was full of Darkness, and I'm so excited to see a solid remake of that whole gaming vibe reconstructed in Cortex.
Because Group Chat of the Damned is just Part One of MoonLite, a complete game that uses and extends Jeremy's other baby, Cortex Lite.
Will we see Part Two in a future issue of Xine? I think it's a surety if we there are future issues of Xine. If you want to see it, sign up for our releases mailing list at the top or bottom of this page or clicking here.
In the mean time, here's the werewolf character sheet, in all its interlocking SFX glory.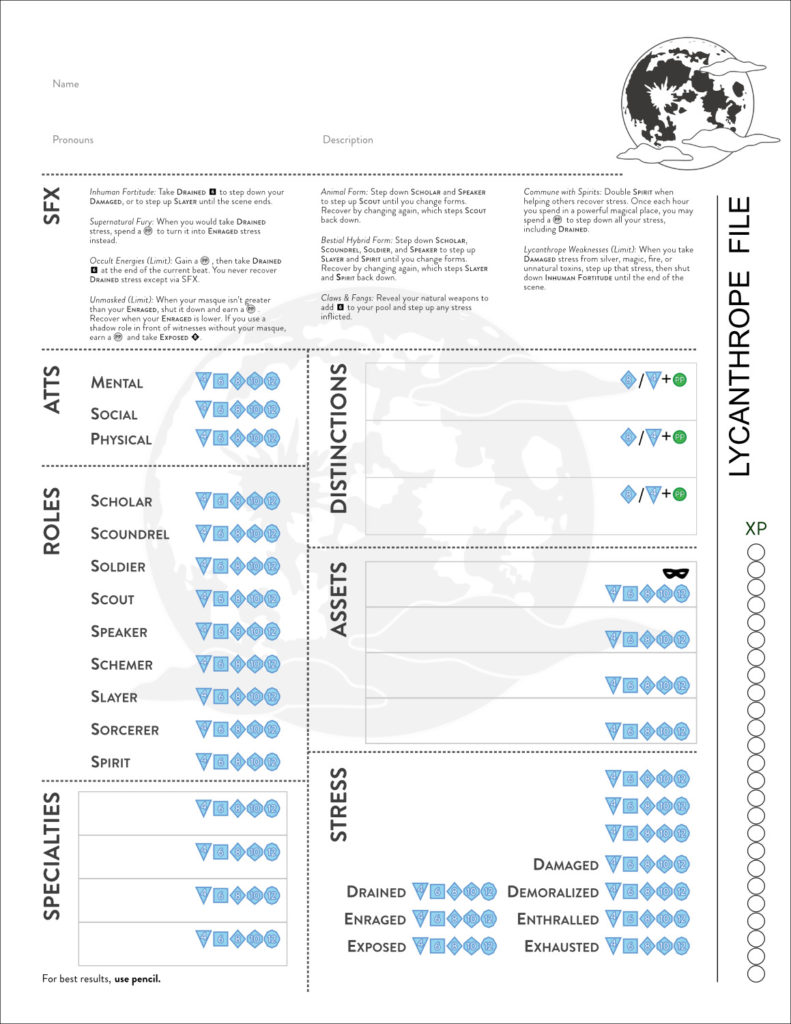 There's only two more days until Xine and Lite are both released into the world to wreak havo— I mean, be enjoyed by discerning gamers like you. I'm so excited to have you along for the ride!